Whether you're restoring an old car, looking for the best prices on parts or trying to get rid of a Cash for Cars Wreckers Dandenong Service is the number one choice for auto recyclers in Dandenong.
Get up to $9000 for your vehicle from our Cash for Cars Wreckers Dandenong. We offer free vehicle removal from anywhere in Dandenong and we will pay you cash on pickup. You can find more info on our car wrecking services in Dandenong below the image.

Cash for cars and commercial vehicles
The best way to find the right and reliable car wreckers in Dandenong is to get the right and accurate information regarding notable and reliable wreckers car companies in Melbourne mtero. The internet has all the information you need. There are many wreckers today that have their websites that promote and introduce them. In just a few clicks, the internet overwhelms you with numerous wreckers websites that offer wrecked car service all around Dandenong.
VIC Wreckers Dandenong & Auto Recycling – Top Cash For Cars & Auto Parts
Car Wreckers is a booming business for most companies dealing in wrecked cars in Dandenong. You can find a good number of these companies on the Internet. Companies dealing with wrecked cars have established very good networks, so you will not struggle to find one.
From cars to vans, utes to trucks, Cash for Cars Wreckers Dandenong pay cash for them all. It doesn't matter at all if your vehicle was made by a common manufacturer or if it's something a bit obscure.
The condition of your vehicle doesn't matter either! Even if it's not running at all or there's just a shell left, you can still rely on our team to remove it and pay you.
Need spare parts? Well you have come to the right place!
Do you need that missing spare part, Cash for Cars Wreckers Dandenong is Dismantling:
Cuts:  Front Cuts – Nose Cuts –  Rear Cuts.
Mechanical Parts:  Engines – Gearboxes Transmission – Control Arms – Diffs – Hubs – Struts.
Panels: Guards – Bonnets – Bumpers – Spoilers – Mirrors – Door Handles.
Electrical: Stater Motors – Alternators – Switches – Head unit.
For other used car part inquiries Second hand car batteries Dandenong, second hand tyres Dandenong.
Free car removal in Dandenong
Our team operate right throughout greater Melbourne suburbs so you can expect a quick response no matter where you're based. From Mornington through to Melbourne and out sunshine to Geelong, we'll come to you to pick up your car. If you're further North, we offer free vehicle removal throughout Dandenong and Dandenong south areas.
Keeping Dandenong green with Cash for Cars Wreckers Dandenong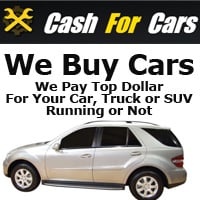 This part of Victoria is stunning and we need to keep it that way! Every vehicle we take away is one less vehicle damaging the environment in Victoria. Cash for Cars Wreckers Dandenong fully recycle all vehicles by salvaging every recycled part and disposing of what's left in a careful way.
Our team also operate throughout Victoria region. Use the navigation menu at the top of the page to get more info on our Melbourne car wreckers or Melbourne car removal services.