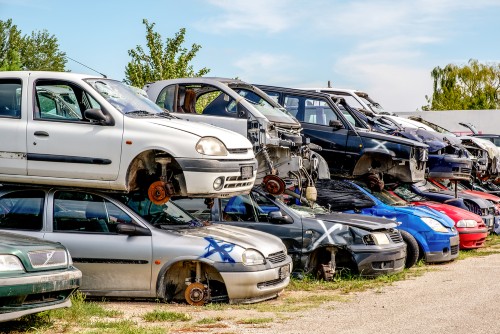 Top Tips When Choosing Honda Wreckers in Melbourne
Every wrecker in Melbourne has its own features and services which it has introduced to the customers, right? But you can't declare any of the wrecker ideal if it is lacking the core features, even if it has a number of other features. And yes, that's the base to which you should choose Honda wreckers.
Below we are going to share with you the core characteristics of an ideal Honda wrecker in Melbourne in the form of tips. If you find these in wrecker company you are going to continue with, you should go with them. If not, you should stop and searching for the new.
Here's your destination.
Pro Tips To Find Honda Wreckers
Well, these are the core tips you need to keep in mind when choosing wreckers. By following these, you will definitely find the best.
Scratch Quote Service
First of all, you need to scratch the quote service of the source. If it is providing you with online and instant quote, then it would be great. In this way, you can avoid spending money from your pocket and get instant quote without any procedure.
Whether Providing Spot Payments
The second most important thing is to check whether you will be provided with on the spot payment, or not. Because that's the thing to which you are selling your car. We have putted this factor into tips because sometimes a few wreckers ask for procedures first before giving you the payment. While, some asks for the milestones which you should not accept.
Always first confirm that how you will get payments for your car, what would be the procedures, and all these things. We proudly say that VIC Wreckers is one of the sources in Melbourne providing highest cash for Honda car at first, then delivering payments on the spot without any lengthy procedure.
Check out the next.
Well Authorized
That's what helps you build trust on the source you are going to make deal with. Check about the authority and popularity of the source by searching it on various social media channels. You can also monitor customers reviews, ratings and much more things helping you to understand whether it is legit or not.
So, you can say that its very important point you need to especially take care of.
Online Support
Sometimes, wreckers don't promote efficient customer care system due to which customers don't get excellent online support. For example, if you have a confusion and you asked it, you will get reply in weeks. That's a poor customer care service.
So, you also need to look for the customer care service of the wrecker you are going to continue with.
For more information, and to check how we are exhibiting all the ideal features and characteristics described above in the article you can make discussions and deals with us.
We surely provide you with great comfort, and better selling experience and that's a promise.
Final Thoughts
So, that was all about how you can choose best Honda wreckers in Melbourne. You can also contact us to get more information and have more discussions on this.