Get Quick Cash for Junk Cars Eumemmerring!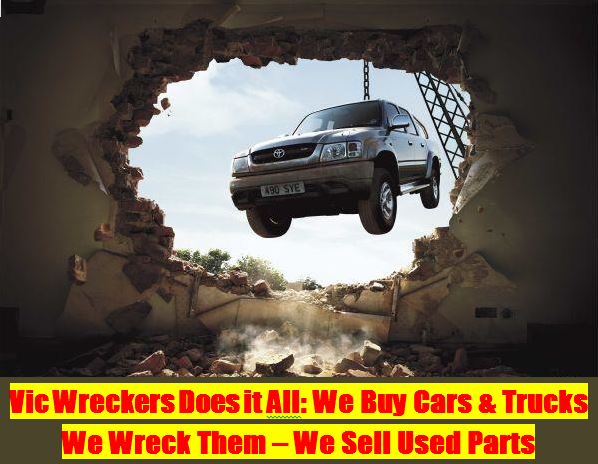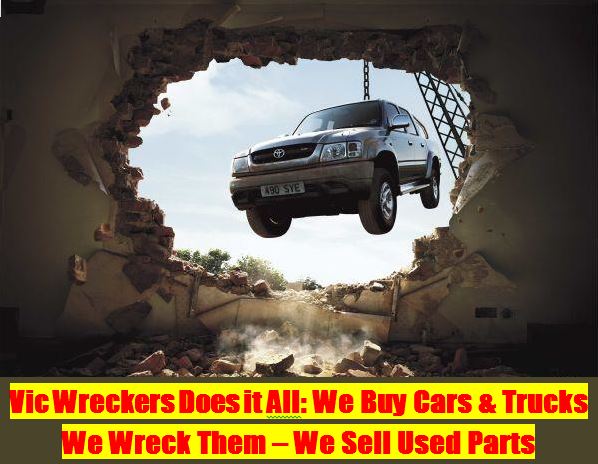 Cash aid for Unwanted Cars in Eumemmerring, South Melbourne[/caption]
Getting cash for your scrap car in Eumemmerring has never been so easy! Vic wreckers buy most year makes and pay the most cash in the City of Casey.
WE PAY THE MOST CASH FOR YOUR UNWANTED VEHICLE!
All wreck cars have different values. We ask you a few questions to determine your junk cars value. We ask the year, make and model.
We ask if you have ownership and keys, which is a must, but you can put the vehicle in your name and show proof of ID prior selling your unwanted vehicle.
We then ask you the mechanical and physical problems with the car and the mileage. After we get all that we have all we need for an accurate quote. Call us today to get a free quote on your Junk Cars Eumemmerring .
HOW IT WORKS:
Step 1: Start by calling Victoria wreckers at 0411 704 458. If you would rather, you can go to VICwreckers.com.au to submit a confidential, secure form with all the information we need to provide you a quote. All of the information you provide will assist our team of auto salvage professionals to provide you with a GUARANTEED, highest cash value quote for your unwanted vehicle, regardless of its condition.
Step 2: Once you accept our offer, we will work with you around your schedule to set up a time and day that is most convenient for YOU. VIC wreckers will come directly to you anywhere in the Eumemmerring area and tow away your unwanted cars, trucks, vans or SUVs.
Step 3: Hold out your hand and receive CASH from the tow truck driver. If you prefer, we can pay via check or money order, but all methods of payment include a receipt for your records. The payment, regardless of payment type, is 100% guaranteed the SAME as the quoted price you received in the first step of the process. We promise that what we quote is what you receive! No monkey business!
WE PURCHASE ALL YEARS, MAKES, AND MODELS. SELL YOUR CAR!
If you're asking yourself, "Where should I sell my car in Eumemmerring?" Vic Cash For Cars has your solution. As a local Junk Cars Eumemmerring alternative to used-car buyers, we provide the entire Eumemmerring and surrounding area with a place to sell your car and receive top dollar. With fairly priced offers, selling a car couldn't be any easier than with Vic wreckers. There is no obligation to purchase anything, No waiting for buyers to come to your house, and No waiting for buyers to come up with the cash. We make it fast and easy! Our process can have cash in your hand in as quick as 30 minutes.
Get the latest news from Vicwreckers
Subscribe to our newsletter