Want Cash for your Old Car in Mornington? Look no further than VIC Wreckers!
 We can often buy unwanted cars with same day removal in Mornington.
 We buy all cars! We'll pick up your car free of charge and tow it away.
 We pay cash for cars, trucks, SUVs, and more!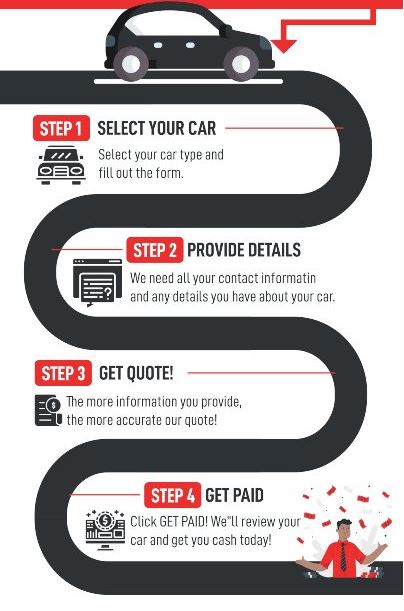 Mornington – load your pockets with cash when you sell that scrap car.
What's the first thing you see when you walk out your front door? Is it a beautiful shrub tree, or a un-used vehicle that's rooted in place with no roadworthy?
Have no fear, because Victoria wreckers is coming to the rescue. We can pay huge sums of cash for junk cars in Mornington, and all you have to do to find out how much your car is worth is call us up at 0411704458. You don't even have to walk out the front door and look at that old thing, much less try drive it or have it hauled anywhere.
How to Get the Most Cash for Car Removal Mornington
If you've spent more than your fair share of time wondering who buys cars in Mornington without playing games and making empty promises, look no further than VIC wreckers. We buy damaged cars and make it a simple and fast transaction. Here's how our cash for cars program in Mornington, works:
Fill out the form at the top of this page and include the year, make, model, and title status of your vehicle. We'll also need to know what condition it's in to make a fair offer.
Receive an instant offer for your car online or by phone at 0411704458.
The final step is for one of our scrap car buyers in Mornington to schedule an appointment for pickup and payment. The vehicle will be inspected, and you'll receive your money as a check or in cash for your car right on the spot. Your old car will also be towed away for free.
The whole process is really that simple!
Cash for Write-off Cars Mornington
The great part about calling Vic wreckers, is that you can sell your car to us today. When you call one of our friendly customer care specialists, they will give you an instant quote for your vehicle right over the phone by answering just a few of the following questions:
Make of Vehicle
Model Of Vehicle
Year It Was Manufactured
Overall Condition
That is all we need to get the ball rolling. Even if your vehicle is not in safe driving condition, or is damaged beyond repair, you can sell your wreck car to us. We have been in business since early 2000s, so our skilled team of auto professionals knows the process in and out-and we can provide an accurate quote in a matter of minutes.
We are proud to be a service provider in Victoria region. We buy junk cars all over larger Melbourne including: