Are you looking to sell your Unwanted Hyundai?
Hyundai  Spare Parts: Santa Fe, Accent, Sonata, Excel…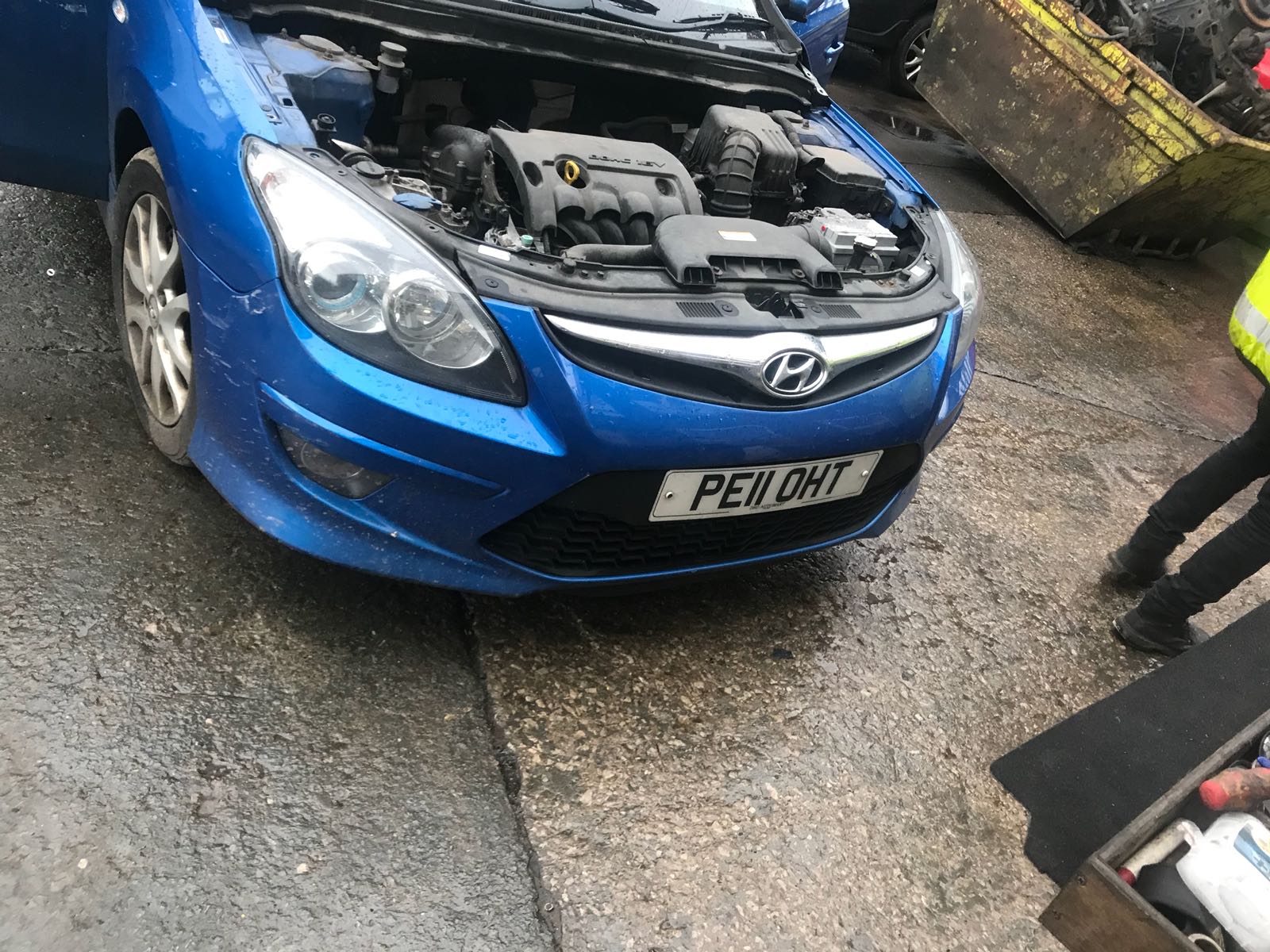 Selling your Hyundai car/SUV quickly couldn't be easier with Hyundai Salvage. You'll find the experience fast, simple and easy. Whichever model Hyundai you have, however many KMs it's done and no matter what condition it's in, we'll buy it from you for cash. We're trustworthy and flexible with you at the company of everything we do and we pride ourselves on great customer service. Kick things off by entering your registration number into the box above. We'll need to know the details of your vehicle and remember to include as many details as you possibly can so the quote we give you can be as accurate as possible. Once that's done, we'll give you an online price for your Hyundai, a car valuation based on that information you provided us. If you agree, we'll arrange a meeting with you to pick up the car and hand over the cash!
Built to be long-lasting and reliable, owning a Hyundai is certainly a smart choice. However, if you're looking to sell your Hyundai, then get in touch with the team at Hyundai Salvage. We are buyers of Hyundai's including the Coupe, I10, I20, I30, I40, I800, IX20, IX35, Santa Fe, Tucson, and Veloster. Selling your car with Melbourne Hyundai Salvage is hassle-free and does not waste your time visiting numerous dealers or putting up with time wasters.
Hyundai Salvage will make a FIRM offer for your Hyundai. If you want to cash for cars Melbourne the Simple & Secure! way, simply enter your registration number and a few simple details.
We will call you back promptly with a FIRM offer for your Hyundai, based on your description. If you like our offer, we will collect your Hyundai at a time convenient to you, and pay you to cash in hand.
If you are looking to sell unwanted or scrap Hyundai, we are especially interested in purchasing the following models:
Sell My Hyundai The Easy Way
Drop/pick up – Drop your car off at our office for a full inspection valuation. If your car is valued at more than $3,000, then you can use our premium service at Melbourne car removal please visit them for more details.
Call – Make an inquiry to the car wrecking team for a no-obligation quote. Call 0411 704 458 today for a quote.
Cash – receive the funds from the sale of your Hyundai via bank transfer on the same day for no fee.
Hyundai Used Parts for Most Models:
Accent  – Atoz  – Coupe  – Elantra  – Excel  – Getz  – H-100 Van  – H1 Van – H100  – Lantra  – Santa Fe  – Scoupe – Sonata  – Terracan – Tucson
Hyundai Wreckers Melbourne has an extensive range of Genuine Used Hyundai parts available. Look for your scrap Hyundai in our scrap cars section and you can view all the spare parts available. To order, simply contact Melbourne Car Wreckers us at 0411 704 458.
Melbourne Audi wreckers, Melbourne Subaru wreckers, Melbourne wreckers Mercedes, Melbourne wreckers BMW, Melbourne wreckers Toyota, Melbourne wreckers Honda, Melbourne wreckers Renault, Melbourne wreckers Suzuki, Melbourne wreckers Nissan, Melbourne wreckers Ford, Melbourne wreckers Mazda, Melbourne wreckers Mitsubishi, Melbourne 4×4 wreckers, Melbourne truck wreckers