Leading Mitsubishi Wrecker & Spares in Melbourne
Mitsubishi Cash Car Buyer Melbourne Wide
Our Mitsubishi Wreckers are the largest specialists Mitsubishi auto dismantler in Melbourne. Melbourne car wreckers have established excellent supply lines with auto salvage yards that support our own dismantling activities. This ensures we can meet all your requirements for second hand Mitsubishi parts. In addition to second hand parts, Mitsubishi Wreckers Melbourne also stock a range of genuine and aftermarket used car parts which enables us to supply parts that suit your  Mitsubishi vehicle.
Airtrek, ASX, Colt, Cedia, Carisma, Grandis, Dingo, Dion, Diamante, Evo, FTO, Galant,VR4, GTO, Lancer, VRX, Legnum, Libero, Magna, Nimbus, Mirage, Outlander, RVR , L200 ute, L300 van, L400 van, Triton, Pajero 4×4, Challanger.
Mitsubishi Wreckers show a small sample of parts we have available. Our primary focus is on Mitsubishi cars built in the last 20 years, but we do have some parts for older models.
MITSUBISHI 

CAR FOR CASH 

-All Cars All Makes All Models-

Getting rid of an Mitsubishi is actually easy with the number of options now available to consumers. If you're ready to sell an Mitsubishi that no longer runs or has problems make sure you consider all possible choices to determine what's best. Some people use charities to get rid of an old scrap Mitsubishi, but others need to put cash in their pocket for your vehicle. Melbourne scrap car removal will let you junk your Mitsubishi, but you'll most likely need to pay for towing a vehicle and you'll get only a fraction of what the car is worth.
To get the best price for an Mitsubishi find a reliable cash for cars online buyer who offers a number of unique advantages to customers. Choosing a company that offers cash for Mitsubishis online allows you to take advantage of many benefits. When you sell a car online you'll get access to instant quotes. Just complete the Request a Quote form or call toll free at 0411 704 458 Mitsubishi Wreckers will then provide a quote of how much they'll pay for the Mitsubishi. The Mitsubishi is picked up from your location and you will be paid on the spot. This makes it easy to remove an Mitsubishi with no cost while getting money in your pocket as well.
Find your local Mitsubishi dismantler: Sydney Mitsubishi wreckers, Brisbane Mitsubishi wreckers, Perth Mitsubishi wreckers, Auckland Mitsubishi wreckers. Mitsubishi truck wreckers.
Second Hand Auto Parts Mitsubishi Used Car Parts
Mitsubishi Wreckers carry such Mitsubishi parts as bonnets, panels, bumper bars, headlights, interior lights, guards, doors, engines, gearboxes, fluid tanks, tubing and much more. Call us today for specific parts inquiries.
There are many advantages to buying used parts over new. Most obviously, used parts are much cheaper and often provide much better value for money. They fulfill the same job as new parts, usually just as well. This is true in particular for older cars, whose classic components may be difficult to find or very expensive to purchase new. Because we salvage from such a wide range of Mitsubishi cars, it's much easier to find inexpensive older components through us.
MAGNA 1990-2007, VERADA 1991-2005, 380 2005-2008, MIRAGE 1996-2016, PAJERO 1991-2013, COLT 2004-2011, L300 1994-2009, DELICA 1997-2001, OUTLANDER 2004-2013, TRITON 1996-2018, 3000GT 1992-1997, CHALLENGER 1998-2015, ASX 2010-2018.
Finding the Best Cash for Junk Cars Buyer in Melbourne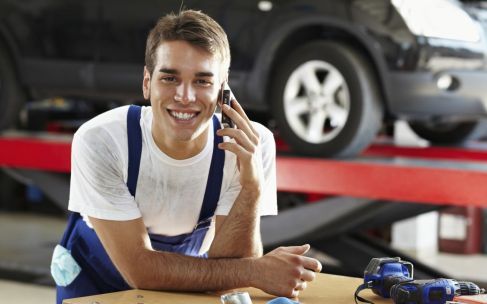 At Mitsubishi Wreckers, our goal to get you the most money possible for your Mitsubishi car, van, ute, 4×4, and truck . When you call us a friendly auto wrecker team will guide you through the simple and profitable process of selling your unwanted Mitsubishi cash car buyer . We offer Fast Removal and in most cases can have your Mitsubishi picked up the same day in.
Mitsubishi Cars, Mitsubishi Trucks, Mitsubishi Vans, & Mitsubishi SUV's are wanted in all conditions. Mitsubishi Wrecks, Mitsubishi repairables, and complete Mitsubishi junkers will be purchased for top dollar and cash car buyer. No car will be refused. Call now 0411 704 458.
Getting the Most When You Sell Car Online
If you sell a car through Mitsubishi Wreckers you have the best chance to get top dollar for the vehicle. Melbourne Mitsubishi Wreckers offers many advantages over other options, including the ability to compare quotes and get an instant estimate. Be sure to locate the title for the vehicle and accurately describe it to receive the best price when you sell your Mitsubishi.
Read More: