Cash for Car Removal Hawthorn Suburb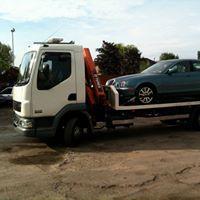 Melbourne car wreckers and cash for cars –  vicwreckers is one of Melbourne's leading used car and scrap car removal company. Our service is available at times convenient to you and we will happily collect your vehicle from anywhere in Hawthorn, Melbourne. If your car is damaged, accident,old, unwanted or looking to Scrap your car then Car Removal Hawthorn Melbourne can pay top cash for cars. By selling your car to us, you could have payment in your hand on the spot; in fact, we've even managed to go from quote to collection in less than 2 hours! Whether your car is a Japanese or a European…if you want to sell or scrap your car today, call us at Car Removal Hawthorn Melbourne and we'll be there to help!
WHY SELL YOUR USED CAR WITH US?
Car Removal Hawthorn Melbourne is your solution to sell your used car of any make & condition.  We are the leading used & scrap car buyer in Melbourne; that doesn't make you wait around for a buyer.  We are licenced used auto traders & wreckers that both resell and recycle vehicles of any make, model, age and condition.  For a quick cash sale, contact us at the number below.
There is always the opportunity to sell your car at Vic Wreckers.  We are Melbourne's convenient way for sellers to sell their vehicle. We don't question its value; we only ask for the details so that we can make an offer that is your vehicle's value.  We are a car removal company that within two hours or less from the time of our cash for used cars quote on your vehicle.
Our sell used cars system is one that is fast and convenient.  Whether you have a scrapper or a Mercedes, just give us a call for a cash offer today.  We'll be there with the cash in our hands to purchase your vehicle. 
When You Sell Your Used Vehicle to Us…
When you sell your used vehicle to Car Removal Hawthorn Melbourne, you sell your vehicle to an expert.  Aside from outstanding services, our staff is one that is polite & courteous, and always helpful.  We are the car buyer that has the cash buying power to make you a great deal on your unwanted car.
We Buy All Makes and Models and Ages and Conditions
Whether a 
Cash quotes can be obtained: 
1.     Through our company line at 0411 704 458
2.     By completing our "Get a Quote" form located at the top right of this page.
HOW TO SELL YOUR SCRAP CAR- TRUCK-VAN- 4WD-UTE?


Vicwreckers love to remove scrap cars, if you have an Unwanted Car looking to scrap it, just call us or send us an enquiry and one of our agent will give you an instant quote. Yes, it's that simple. We always assist you with the paperwork relating to car removal in Melbourne. Any further information can be obtained from Department of Transport Victoria in relation to disposing of your vehicle.
EMAIL US AT : carswantedmelbourne@gmail.com
Before Collection please make sure to remove any belongings from the vehicle and get ready the following:
1. Proof of Photo ID (License/Passport)
2. Proof of Ownership
3. Clear Access for Towing
4. Remove the Number Plate
Disclaimer: The brand names, trademarks or any other Proprietary designations of motor vehicles are only used for reference purposes on these web pages. No affiliation exists between "vicwreckers" and any of the brand manufacturers
What Does It Mean By Cash For Cars?
When a person or dealer offers dollars or money for your used, new, scrap, unwanted or scrap vehicle it is often referred to as cash for cars. In Australia, car removal is synonymous for cash for cars. At Car Removal Hawthorn Melbourne we offer cash or money for used cars.
What Is Free Car Removal?
Car removal is the common term used in used in Australia and another term for cash for cars. The car, when sold, might be reused, scrapped, recycled, wrecked or dismantled based on the condition and need
Car Removal Hawthorn Melbourne Approval System Is Quick And We Offer On The Spot Cash. Read Our Positive Review And We Have Services over 1000+ Customer All Over Melbourne.
Find your local salvage yard: Dandenong auto wreckers, Gold coast auto wreckers, Brisbane auto wreckers, Newcastle auto wreckers, Sydney auto wreckers, Auckland auto wreckers.