Cash for Cars Appraisal Melbourne
Melbourne car wreckers offer best cash for your unwanted car and all types of scrap vehicles, both private and commercial. Our company specializes in Selling Car to Wreckers Melbourne, auto dismantling, recycling of old cars and trucks and 4WD wrecking.
We also run a very successful cash for cars Program. We are happy to provide a FREE APPRAISAL for our first customers. We will share with you our professional opinion regarding the true market value of your vehicle if simply Selling Car to Wreckers Melbourne . However, if consigning is your preference, then we will determine a dollar amount that you can expect to receive upon the successful sale of your car. We call this key dollar amount your "Pocket Price."
Melbourne's Leading Car Wreckers and Auto Recyclers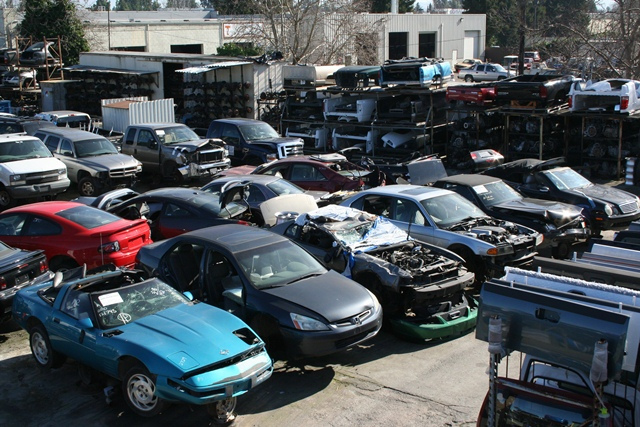 Whether you're restoring an old car, looking for the best prices on parts or trying to get rid of a wreck, Selling Car to Wreckers Melbourne is the number one choice for auto recyclers in Melbourne.
With our clean, organised car yard, massive range and friendly service with a smile – we've built an outstanding reputation over the last 15 years.
Call us: 0411 704 458
Use the form on the right or get a cash for cars quote here, we'll be in contact with you shortly.
Selling Car to Wreckers Melbourne: What you Need to Know?
No matter where you are in Melbourne, our vehicle removal team will remove your vehicle promptly. Just let us know where the vehicle is located and we will let you know how quickly we can be there.
Wrecking all makes and models of vehicle
From  Peugeot, VW, Holden, Hyundai, Isuzu, Audi, Subaru, BMW, Honda, Renault, Suzuki, Nissan, Ford, Mazda, Jeep, Mitsubishi to Citroen, we'll make you a cash offer., our car wrecking team will pay cash for any make and model of vehicle in any condition. A running vehicle is likely to be worth more money but we will pay you even if your vehicle isn't running or is rusted right through.
Wrecking services for vans, 4WDs and trucks
We're not just car wreckers! If you have a van, 4WD, light commercial or truck that you want to get rid of, we'll pay you for it. The larger the vehicle, the more it is likely worth so that old vehicle of yours could be turned into a lot of cash. To find out how much money you can get for your vehicle, just contact us.
Best cash for car prices around
Here at Vic wreckers, you can count on getting the best cash price around for your unwanted vehicle. Cars, trucks, vans, utes and all other light commercial vehicles, we promise to give you the best cash price for it!
If you have a genuine cash offer from another company, give us a call or pop in to see us, and we'll let you know how we can beat the price. Read more about our cash for cars service and get a free cash quote by contacting Selling Car to Wreckers Melbourne by any of the methods above.
Find your local auto dismantler: Pakenham wreckers, Melton wreckers, Frankston wreckers, Sunbury wreckers, Mornington wreckers, Geelong wreckers and Springvale  wreckers.