Melbourne's Leading Car Wrecker
Buying second hand auto parts as a spare or replacement is beneficial in many ways. Used car components will help you save over going for new spares. As they are cleaned and tested to the market standards by Melbourne car wreckers, you can have some peace of mind that the part you would purchase is sure to last with un-compromised quality—something you cannot fully expect from substandard items.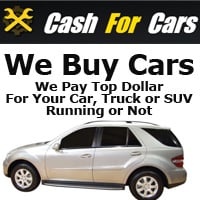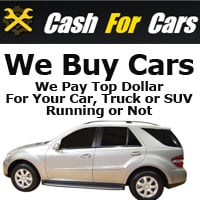 Vic wreckers are the recognized Car Scrap Yard Melbourne in supplying premium recycled auto parts and panels in Victoria. Ever since our founding in 2005, we have been sourcing and reconditioning salvageable car components to satisfy the ever-growing demands for quality and less costly genuine parts.
Sell your Unwanted Vehicle to Car Scrap Yard Melbourne
Car Scrap Yard Melbourne is a part of Vic wreckers services. Sometimes a car is worth more when it is scrapped- that is, provided you have excellent car removal specialists that know how to break up the vehicle to salvage the absolute most to recycle, resell and reuse. Car Scrap Yard Melbourne is that auto wrecker as our car wreckers are superb at dismantling vehicles for maximum value.

When you have an unwanted car you'd like to get rid of, don't hassle with the repairs, spiffing it up to sale, or advertising. Even with those old scrap vehicles that you'd have to pay a towing company to come haul the vehicle away to a wrecking yard, Car Scrap Yard Melbourne will offer a free car removal that puts up to $7000 cash in your pocket. Our system is fast and convenient and most of all, it pays to have your unwanted vehicle removed by Vic Wreckers.We buy:
• Cars
• Trucks
• SUVs
• 4x4s
• Utes
• Vans
• And, Any Other Type of Motor Vehicle, Running or Not!There's no need to hassle elsewhere trying to locate a free car removal or haggle over price when you can call Car Scrap Yard Melbourne.
Used Auto Parts at Lowest Prices


As one of the premier 4×4 wreckers in Melbourne, our company offers a comprehensive range of parts for all makes and models. Here are some of the cars we dismantle:
You can use our extensive inventory to buy quality second hand car components in wholesale anywhere you are in Melbourne and Victoria. If we currently do not stock the part you require, we will use our vast network of suppliers to source the item you need for your convenience.
Unparalleled Years of Experience and Reliability
Car Scrap Yard Melbourne has been delivering outstanding parts solutions for over 15 years. Other than our extensive selection of items, we are known for our prompt shipping and exceptional on-site service. We have experienced mechanics to install and fit the component in your car. Wherever you are in Australia, you can expect to receive your order in the shortest possible time. Contact us today for inquiries.
Find your Australia local car scrap yard: Brisbane auto wreckers, Sydney auto wreckers, Auckland auto wreckers.