Melbourne Ford Dismantlers
Melbourne Ford Dismantlers Cars, 4x4s & Trucks
Ford Used Auto Parts: Freelander, Transit, Courier, Explorer, Focus, Falcon, Ecovan, Mondeo, Escape, Trader, Raider, Festiva…
Have you got a Ranger, Falcon, Courier, Escape, Focus or any other Ford model? Then we are interested in buying your unwanted Ford vehicle for cash.
We love the Ford vehicles and we buy all models as Ford is one of the most reliable and sturdy cars in Australia. If you're excited to sell some Ford parts or a damaged Ford car/ute – We'll be more than happy to help you – so give us a call on 0411 704 458.
It's hard to believe – Wrecker that give you cash for your unwanted Ford?
Why would a car removal pay their customers to drive all the way to the outer suburbs of Hamilton to pick up their unwanted Ford, have it removed completely hassle-free and pay them a good sum of money for it?
It's all about recycling your old Ford and giving its different parts and components a second chance. A little bit of TLC and these Ford wreckers will bring back to life any damaged or non-functioning Ford parts.
Fully equipped and experienced Melbourne Ford Dismantlers
Our Ford salvage services are backed by 20 years' experience and by our guarantee that we only do things the right and legal way. That's why we:
Look after all the legal documentation required to dispose of your old Ford.
Tow your damaged or old Ford from any location in Victoria.
Responsibly remove your truck from your property or collision site.
Get the best quote in the market for your unwanted, wrecked, damaged or old Ford vehicle, van, ute or bus.
Melbourne Ford Dismantlers is qualified and experienced ford dismantler-wrecker in Melbourne, Victoria, our mechanics and salesman take great pride in making sure that the appropriate and high quality Ford Spares will be supplied to suit your needs. Reconditioned and used parts are properly cleaned and tested before being supplied to the customers.
Ford Spare Parts at Lowest Price in Melbourne & Victoria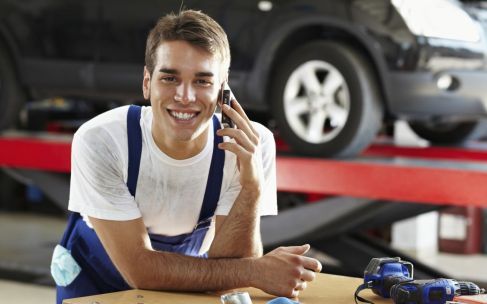 Melbourne Ford Dismantlers is one of the leading among Ford Wreckers in Victoria, provides best ford wrecking parts at competitive rates for your ford. Since 15 years, Melbourne car wrecker is specialized in dismantling and wrecking of various Ford car models i.e. AU, FG, BA, BF, EA, XG, XH Falcon, Fairmont, Fairlane, Territory, Falcon, XR6, UTE, FPV.
We provide you the best value of your old Ford car that you want to discard. If you are looking for a wrecker or used car parts for your ford car then you have reached the right place. We also provide you the best used tyres to suit your Ford car.
Just to name a few.. Tyres, Lights, Lenses, Doors, Bonnets & Boot lids, Handles, Batteries, Starter Motors, Alternators, Switches, Steering Wheels, Dash Gauges, Mirrors, Radiators, Wheel covers, CV Joints, Brakes, Hoses, Belts, Windows, Seats, Mags, Guards, Bumpers, Grilles, Engines and Transmissions.
Find your Local Ford scrap yard: Ford wreckers Brisbane, Ford wreckers Sydney, Ford wreckers Auckland, Ford Wreckers Christchurch.