Cash for Unwanted Peugeot Cars & SUVs in Melbourne
Peugeot Wreckers Supply all Peugeot Parts
Peugeot Wreckers pay cash for your Peugeot, whether complete, accident damaged, running or in need of RW. Whether your Peugeot is in Melbourne suburbs or anywhere in Victoria, we can organize transport and make either cash or payment direct to your bank account.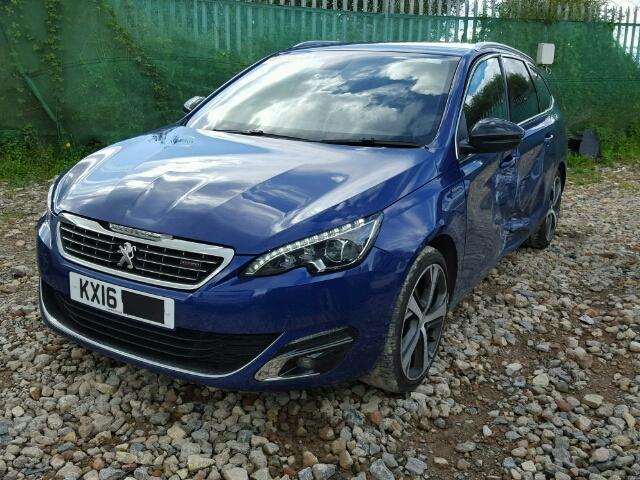 Recycling your Peugeot with us ensures all usable parts are dismantled carefully, cleaned, reconditioned or repaired if needed, and then reused by other Peugeot.
We sell Peugeot Spare Parts
We sell near new, secondhand, and reconditioned Peugeot parts.
All parts are tested and checked
We ship/courier/freight/post-Peugeot Parts throughout Australia.
We buy used Peugeot vehicles
We wreck and dismantle Peugeot vehicles
We provide assistance and advice to get the correct Peugeot Part to fix your particular Peugeot problem.
Melbourne Peugeot Spare Parts for Most Peugeot Models
Using Our Site is Fast & Simple:
Step 1: Fill out the form & tell us what part you're looking for
Step 2: We instantly send your request to Melbourne car wreckers & suppliers all over the country
Step 3: You receive offers via email when a supplier has the part you're looking for
You're then free to choose the best part vehicle that suits your needs, whether you want the cheapest offer or a part in a specific condition, you are under no obligation to purchase any of the offers you receive.
Melbourne Peugeot Wreckers have been attending to the needs of Peugeot owners since 1999 and employ people who are committed to Peugeot and Renault cars and their continued reliable service.
Our aim is to supply you the Peugeot part that you require. If we do not have a quality used part in stock in our extensive work shop and ware house then we will either find out who can supply you through our Australia network of Peugeot wreckers or we will obtain a Peugeot used part at our discounted prices.
Peugeot Wreckers Melbourne & Victoria

If you are in Melbourne and you want to get rid of your any Peugeot car, van, or 4×4 for cash then call to 0411704458. Cash for cars Melbourne are professional and licensed Peugeot wreckers in Melbourne. We buy all models of Peugeot for wrecking and we pay instant cash on the same day. Doesn't matter if your Peugeot vehicle is used, old, damaged, scrap or unwanted, we'll still buy it for wrecking with our free removal service in Melbourne.
We offer good money for all Peugeot cars, vans, utes and 4wds. We welcome Peugeot in any condition, make, model and age with free pick up, towing, car removal in Melbourne. That's why we are best in Peugeot wrecking. You get paid on the spot and on the same day with our fast and reliable cash for Peugeot car wrecking service. Our removal facility is free throughout Melbourne.
Up to $9000 cash paid for Peugeot
If you've any model of Peugeot car, van, 4×4 wrekcers in Melbourne that is old, used, junk, scrap or damaged with internal and external mechanical issues. Then don't spend a dollar to get fixed your Peugeot vehicle. Wreck these Peugeot vehicles with our Peugeot wrecker service and get instant cash for it. After getting details of your Peugeot vehicle, we can pay up to $9000 for wrecking any Peugeot vehicle regardless of the location of your vehicle. For us, every Peugeot vehicle is important for auto wrecking. And that's why we welcome all Peugeot of any model.
Peugeot 306 spare parts

Peugeot 405 spare parts

Peugeot 406 spare parts

Peugeot 407 spare parts

Peugeot 504 spare parts

Peugeot 508 spare parts

Peugeot 607 spare parts

Peugeot Expert spare parts

Peugeot Partner spare parts
Peugeot SUV wreckers Melbourne
We buy all Peugeot 4wd in any condition and anywhere in Victoria region. We pay decent amount of money for all Peugeot 4wds in Melbourne. You can get up to $12000 cash on spot for wrecking your Peugeot 4wd at your own location. You don't need to tow it or drive it to our locations. Our pick up and car removal service is free of charge if you are in Melbourne. Get cash today with instant calling on 0411704458 and sell your Peugeot 4wd to us for wrecking. Here are some 4wds that we love to buy for wrecking with top money for it.
Peugeot 207

Peugeot 307

Peugeot 308

Peugeot 405

Peugeot 406

Peugeot 407

Peugeot 508
Find your local scrap yard by car manufacturer: Melbourne Audi wreckers, Melbourne Subaru wreckers, Melbourne wreckers Mercedes, Melbourne wreckers BMW, Melbourne wreckers Toyota, Melbourne wreckers Honda, Melbourne wreckers Renault, Melbourne wreckers Suzuki, Melbourne wreckers Nissan, Melbourne wreckers Ford, Melbourne wreckers Mazda, Melbourne wreckers Mitsubishi, Melbourne 4×4 wreckers, Melbourne truck wreckers